Raymond & Roger
Raymond Weill (September 29, 1913 - April 21, 2003) and Roger Weill (June 12, 1909 - March 2, 1991) were my philatelic mentors. They inspired and encouraged me to collect stamps when I was a child as did my friends at Herron-Hill Stamp Shop located on North Main Street in Memphis in 1958 when I was but six years of age. They were trusted and beloved counselors. I travelled to New Orleans to visit with Raymond soon after his brother Roger passed away.

You can click each image for additional links, history, narrations and great stories about Raymond and Roger.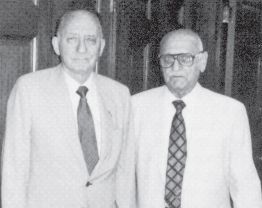 Raymond and Roger Weill
407 Royal Street
New Orleans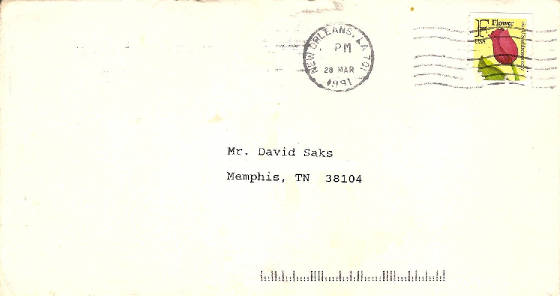 Letter from Raymond Weill to David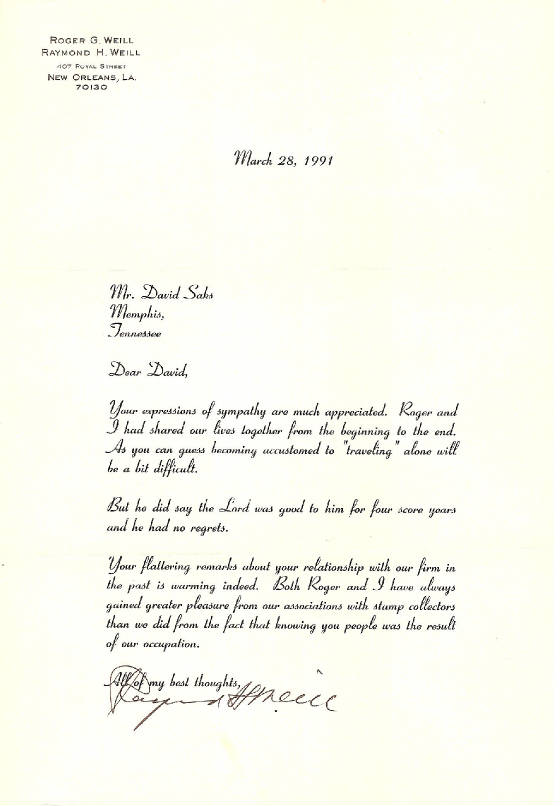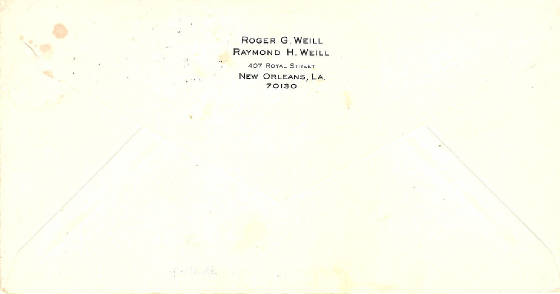 David's stamp catalog signed by Raymond during his visit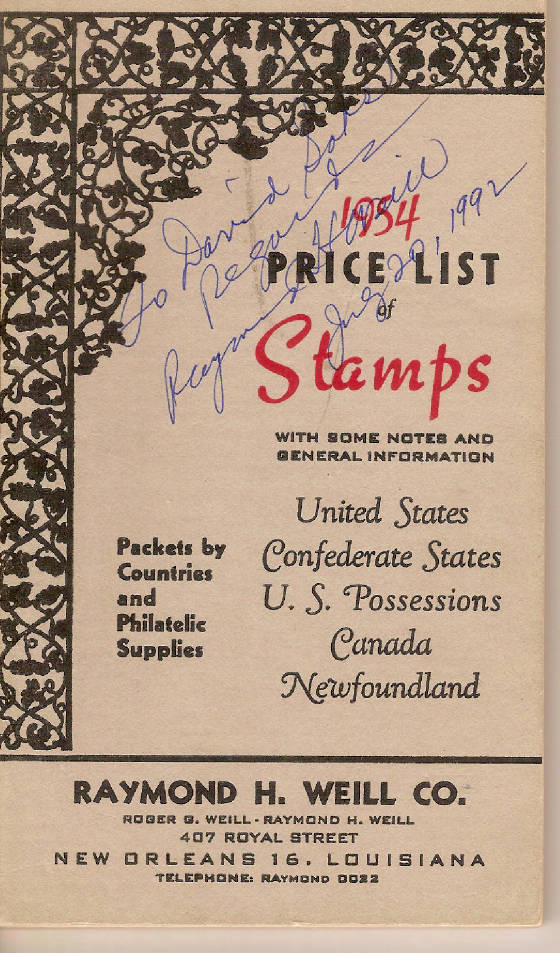 Before David left New Orleans Raymond autographed this card for him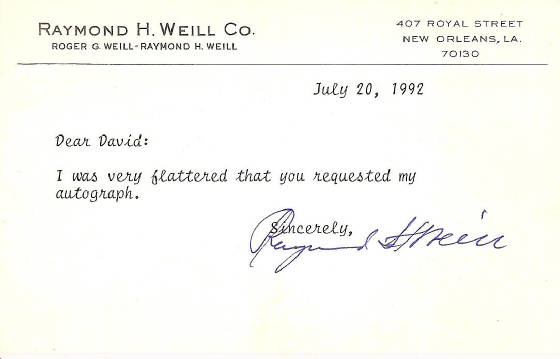 Weill Brother's Ads Graced the Backcover of The Scott © Stamp Catalog For Many Years.
Here Are Some Beautiful Examples.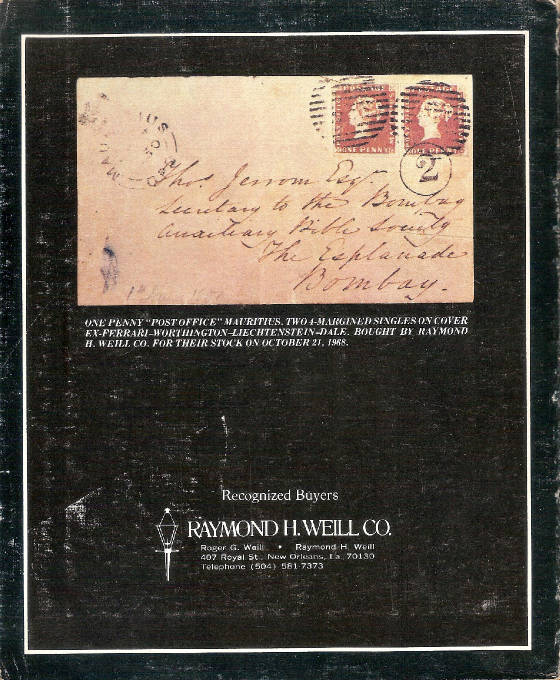 Back Cover Scott Catalog Volume One 1981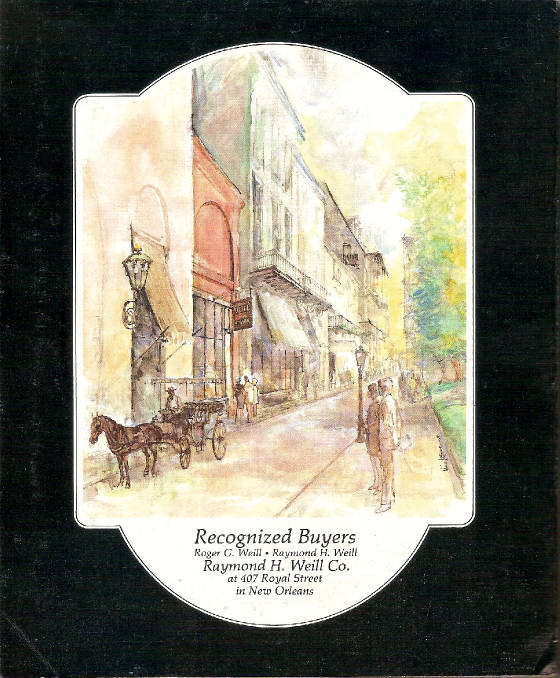 Back Cover Scott Catalog Volume Two 1981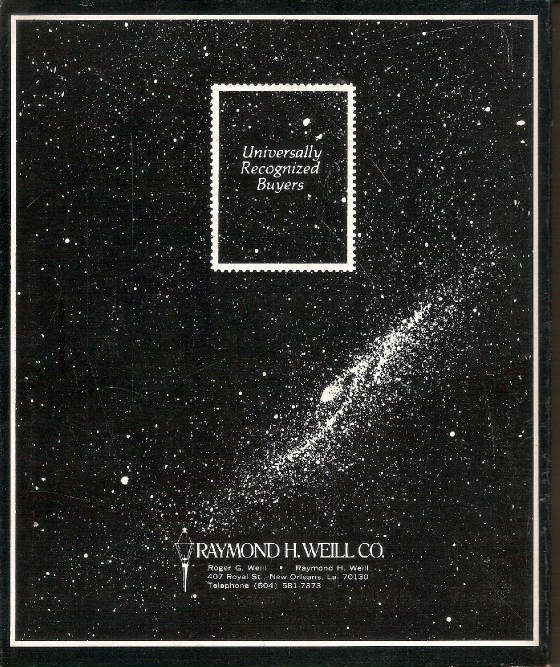 Back Cover Scott Catalog olume Three 1981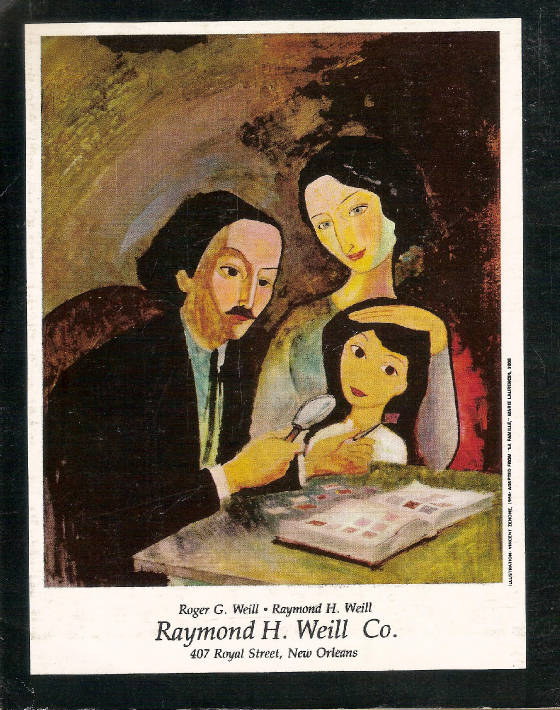 Scott Catalog© illustrations displayed with permission of
Amos Media
Back Cover Scott Catalog Volume Four 1981
Raymond and Roger will always be remembered.